How to use
Please tap "Smile" icon on the top right of sheet music screeen.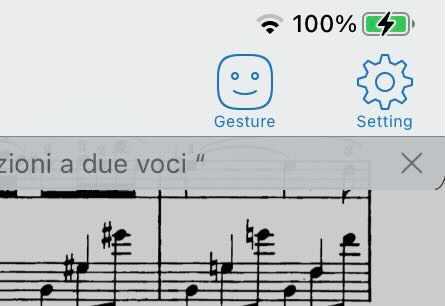 Tips
The trick is to close your eyes for about 0.5 seconds. If you do it only for a moment, the score will not be flipped.
Once a gesture is made, it cannot be made for almost 2 seconds (to avoid accidental consecutive gestures. The icon will turn gray.
If one eye is closed all the time, the score will be flipped in succession.
Closing the right eye will advance to the next page, and closing the left eye will return to the previous page.